29th Jan & 5th Feb: Online tasting of Lidl wines
Many of you will remember Richard from our wine tasting event - but did you remember he's also the lead taster for Lidl wines in the UK? So join Richard on the 29th Jan and / or 5th Feb for an online tasting of wines from Lidl's latest wine tour.
As wine lovers, you probably know that Lidl offer some cracking wine bargains. Every few months they also release a limited edition wine tour and the current one is focused on the wines of France. Richard has selected a list of 6 wines (3 white, 1 rosé and 3 red) from this latest wine tour that we will taste together.
Richard, as well as being an immensely knowledgeable Master of Wine, is also a great presenter, so this promises to be a couple of fun and informative evenings.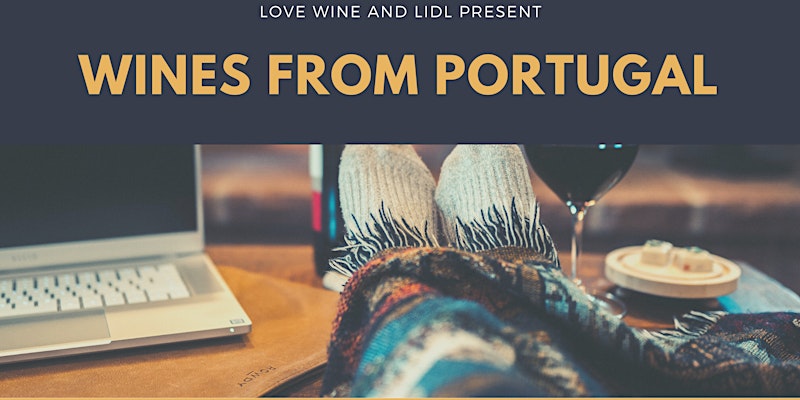 Join us on Friday 29th January for an online tasting of wines from Lidl's newest selection of wines from Portugal.
As well as their regular wine range, every two months Lidl also release a themed selection of so-called Wine Tour wines. The forthcoming tour is focused on Portugal and Spain. Richard is so excited about the wines from this latest wine tour that we are running a tasting on two consecutive Friday evenings, so that he can highlight as many of the wines as possible. This first event will focus on Portugal - a country full of vinous surprises. The following week, Friday 5 February, we will be turning to Spain to complete the selection.
The ticket price is per household (not per person), so the whole family can join in with the same ticket.
When you book, your email confirmation from Eventbrite will include the list of 6 wines recommended by Richard. Then you head off to Lidl to buy 1, 2 or (preferably!) all of the wines to open on the night - this wine tour is due to drop in to stores on 21 January. The ticket price doesn't include the cost of the wines!
You must be 18 years old or over to join the tasting