The December newsletter is available from the link below:
---
Membership subscriptions for 2018 are due on the 1st January 2018
click here for the on-line renewal form
---
Menu:
Cockie-a-leekie soup
Haggis, Neeps and Tatties
Pudding, and a wee dram
£14 per head
---
This event is now SOLD OUT
David Jillings will talk about his Atlantic trip on a square rigger, with the Jubilee Sailing Trust.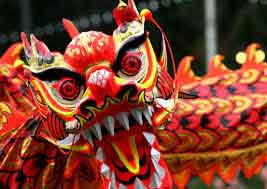 Come and celebrate The Chinese Year of the Dog in style at the Club House, and help to raise funds for the British Heart Foundation.
Doggy dress up Competition
Sunday 18th February @ the Pin Mill Sailing Club 12.30 for 1am
To celebrate the Chinese New Year - 'Year of the Dog'
Members are invited to bring their dog(s) along to the club in fancy dress to be judged for a bit of fun!

The Cruising Association and the Woolverstone Project have got together to organise the one-day event - We Do Mean To Go To Sea - on March 11th at the Royal Hospital School near Ipswich.
The conference will offer attendees a chance to explore a diverse range of cruising destinations, hear entertaining speakers and come away with new skills. From now until February 11 there's a discount on the ticket price at £35 for a single or £60 for two. The ticket price includes a full lunch and snacks and refreshments.[powr-button id="249623ad_1516554344870"]
The club is pleased to announce that we now have some wonderful PMSC mugs for sale, at the excellent price of just £6.00 each.
They are available for purchase from the clubhouse, so just pop in during opening hours.
As part of our drive to improve communications in the Club, we have added a new online Forum for members.